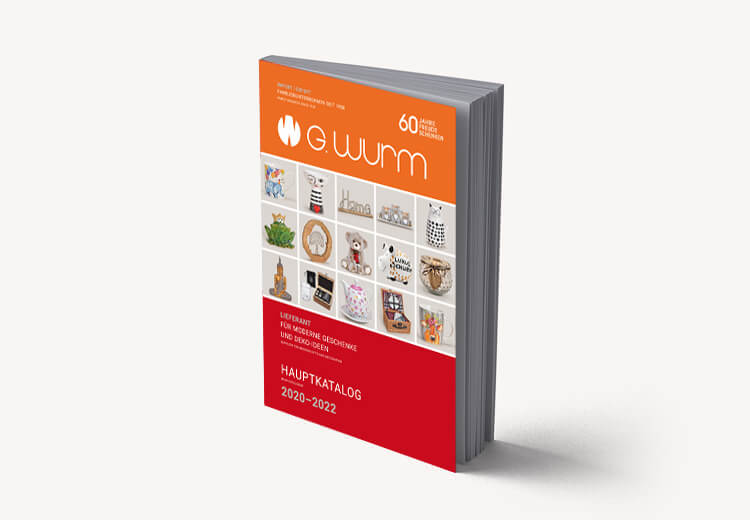 Our entire range of decoration and gift items:
Order catalogues
Thank you for your interest in our products. We are pleased to support you in your search for new articles for your assortment and would be pleased to welcome you soon as a new customer.
Please understand that we have to charge a nominal fee of Euro 20,- for our catalogues due to the considerable production and postage costs.
In this way we can do something good for the environment together! Because we will only send catalogues that are actually needed.
With your first order we will charge these 20,- Euro immediately again.
Browse our catalogues online
---
To see our products in the catalogue, click on the desired page catalogue.
A new tab or window will open and you can browse through the catalogue with the mouse on your screen.
Request G.Wurm catalog set now
---
Simply fill out the form with your address and the catalogue set will be sent to you.